Below are various screenshots of the Custom Report Writer. Click on the images to see a larger picture of the actual screen..
This shot is where you will access the Custom Report Writer after the program is installed. It puts a new menu option on the main screens reports menu as shown.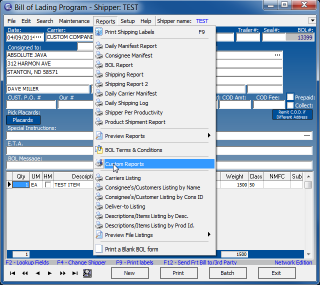 Here you see the Custom Report Writer's main screen. This shows all of the custom reports that you design and allows you to call them up on demand. You can create your own folders to store the reports in for easy organization. Also you can Create, Edit, Delete, Rename, Etc. the different reports.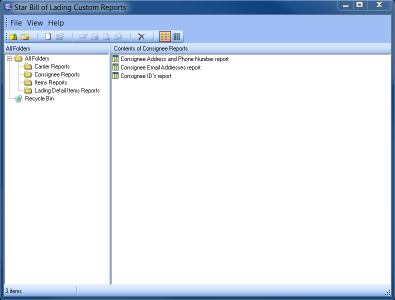 This is the Designer's editing screen. Here is where the real magic happens. You can define the different sections and data fields to be used to print your custom report. You define the reports headings in the Heading band and the details in the Detail band. There is a section for defining what data files to use and you can structure the data using SQL if you choose. You also define the fonts, spacing, and everything related to the actual reports is performed here.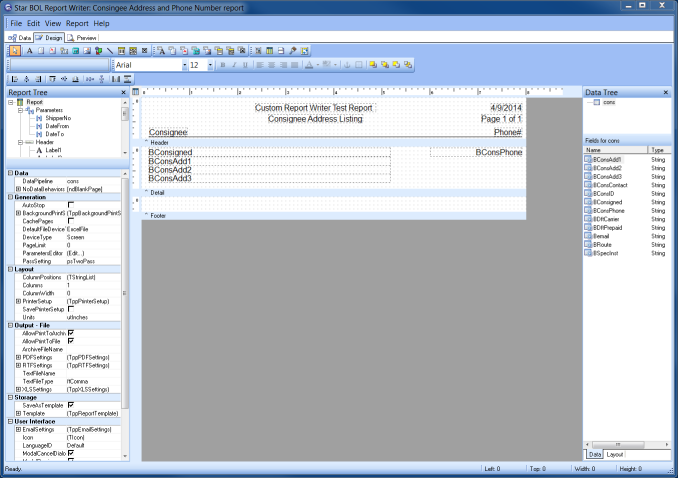 After you spend the time designing the report, you can click on the preview icon to see what it will look like before printing. This is a shot of the defined reports output. It's very simple to make changes and view what the actual report will look like. If you want to print it out, click on the print icon.